Welcome to Cove Lane Pottery!
Handmade functional ceramics that are built, glazed and fired on Cape Cod, MA. Search from existing inventory or send us an inquiry for a custom product!
Located at
1 Scraggy Neck Road Extension
Cataumet, MA 02534
Shop hours :
Wednesday, Thursday and Friday 11:00-5:00
Saturday 10:00- 2:00
Also by chance or appointment.

I am often working during the week during "off" hours.
Please feel free to stop in if you see me there.
Upcoming Events 2023
Hingham Farmers Market 9:00-1:00
June 3, July8, August 19 &26, September 30, October 14, November 4
Canton Heritage Festival @ paul Revere Heritage Site in Canton May 20, 10:00-3:00
South Shore Art Center, 68th Annual Arts Festival, June 16-18 @Cohasset Commons
Marshfield LobsterFest, September 16, @ Town Pier, 11:00-4:00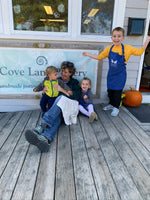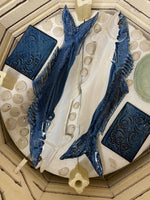 There's always something new coming out of the kilns. Come on in and check it out!